"4 Wild Substances That Fight Belly Fat"
Most of us don't just want to lose "weight". We want to lose body fat. This is what really concerns us, cosmetically speaking, at least.

Body fat, referred to by scientists as adipose tissue, is the stuff that can hide shapely, defined muscles from view, make your bikini fit awkwardly (or not at all), put rolls on your belly, and so on. To lose body fat and prevent it from finding you again, you must burn more of it than you store. When you achieve this scientists say you are in negative fat balance, and it can be a very positive thing. Indeed, if you stay in negative fat balance long enough, then you will unquestionably lose body fat.

The supermarket is a great place to go for things that can increase body fat. But it's also home to some of nature's most powerful tools for helping you lose it. In this exclusive report we reveal 4 natural "slimming secrets" that can immediately increase your calorie-burning rate, the first and most critical step toward achieving a negative fat balance and fitting into your swimsuit properly again.

1. Coffee (caffeine)
While the proportions may shift from moment to moment, your body always burns a mixture of three fuels: carbohydrate, fat and protein. Thus, if you increase your overall calorie-burning rate (a.k.a. metabolic rate), it's pretty much guaranteed that your fat-burning rate will go up, bringing you that much closer to the negative fat balance territory where real slimming occurs.

About 75% of the caffeine consumed in the United States comes from coffee, a product that no supermarket can be considered complete without. Caffeine is recognized worldwide for its ability to enhance alertness and performance. However, it also displays fast-acting calorie-burning properties. For instance, a study involving lean and overweight (obese) subjects reported that a single 100-mg dose of caffeine (equivalent to a little over 1 cup of coffee) was enough to raise their calorie-burning rate by up to 4% for 2.5 hours.

While a 4% increase may not seem like a big deal, it can turn into one. The scientists who conducted the study explain, "…if it is assumed that there is no compensatory increase in food intake, the increase [in calorie-burning rate] after caffeine would represent an energy deficit of 75-110 kcal/day. These changes may be small but over several months could accumulate and lead to substantial changes in body weight."

But wait. Regular coffee drinkers know all too well that you can become tolerant to its energizing effects over time. Won't the same thing happen here? Fortunately, evidence suggests that caffeine's calorie-burning effects persist with repeated exposure. Case in point: The subjects in the above study were all mild to moderate consumers of caffeine, consuming anywhere from 250-500 mg per day, equivalent to ~3-6 cups of coffee. Yet they all enjoyed a calorie-burning boost from the relatively small dose given to them.

2. Hot Pepper (capsaicin)

The waiter places a delicious meal in front of you that includes a spicy curry sauce. You devour it. For the next 30 minutes your calorie-burning rate is cruises at 10% above baseline, equivalent to burning an additional 129 Calories per day, or 27% of the caloric value of the entire meal. Sounds too good to be true? This fictitious scenario became a reality at Kyoto University in Japan when scientists gave young women a 481-Calorie meal consisting of a yellow curry sauce containing 3 mg of capsaicin.

Capsaicin is the compound responsible for the sharp, and for some of us, intolerably painful, sensation produced by eating hot red peppers. It's also to blame for the beads of sweat that appear on your forehead as you do so. Thus, it may come as no surprise to learn that deep inside the body capsaicin can increase your calorie-burning rate by stimulating a process known as thermogenesis. Thermogenesis essentially involves the release of calories in the form of heat. Once released, they can no longer be stored as body fat. In addition to increasing thermogenesis, capsaicin has been found to improve meal satiety (i.e. how full you feel after eating), thereby reducing your risk of overeating. In animal studies it has been reported to increase calorie-burning rate and reduce body fat.

Of course, the single most powerful way to increase your calorie-burning rate and get into negative fat balance is to exercise. Here, too, capsaicin may boost your slimming efforts. When scientists gave healthy subjects capsaicin an hour before performing low-intensity exercise (stationary cycling), they burned more fat. The increase was impressive enough that the scientists suggested capsaicin be used as an adjunctive therapy in the treatment of elevated blood lipid levels and/or obesity.

3. Ginger
Ginger works by protecting your fat cells from the free radical damage that turned them from bad to good. Ginger (Zingiber officinale) is a familiar spice, which has been used for centuries as a medicinal plant in many traditional medicine systems worldwide. However, high-quality extracts are standardized to contain bioactive constituents / compounds know as Gingerols, Shogaols and Paradols. Cutting-edge research as shown these compounds work to improve healthy fact cell signaling.

4. Garlic

Although it is often only regarded as being useful for a healthy cardiovascular system and blood cholesterol, garlic-derived organosulfur compounds have demonstrated the unique potential to prevent new fat cell formation and also make existing fat cells release less inflammatory / less toxic hormonal signals.

Discover what happens when you combine powerful calorie burning nutrients with one key component and how they release stored fat <== A Must Read

SCIENTIFIC EVIDENCE

Dulloo et al. (1989). Am J Clin Nutr 49:44.
Matsumoto et al. (2000). J Nutr Sci Vitaminol (Tokyo) 46(6): 309.
Shin and Moritani (2007). J Nutr Sci Vitaminol (Tokyo) 53(2): 124.
Hlebowicz et al. (2007). Am J Clin Nutr 85: 1552.
Solomon and Blannin (2009). Eur J Appl Physiol 105(6): 969.
Ziegenfuss et al. (2006). J Int Soc Sports Nutr, 3:45. Dr. Anderson's comments were provided during personal communications conducted in March 2010.
Chim et al. (2008). J Anal Toxicol, 32(8): 702.
Dulloo et al. (1999). Am J Clin Nutr 70: 1040.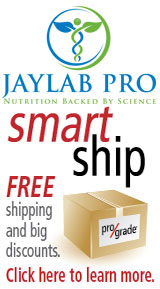 We are a GMP Rated facility, so what we say is in the bottle is really IN the bottle. Sure, it's extremely difficult to get certified, but we feel the extra effort is worth it. Don't you agree?